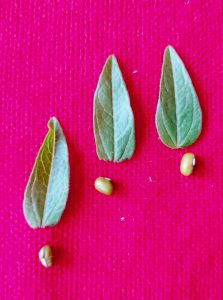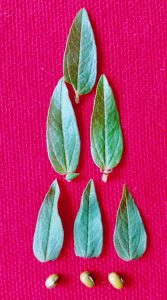 The founding members of SIEMPRE live in Belgium since 2010 in the Flemish and French speaking regions. We have many experiences and knowledge to share concerning integration procedures, institutional landscape, education, professional training, and related legal information.
We have a good understanding of the (legal) requirements foreigners coming from Latin American countries, in transit or for a longer stay, have to comply with.
This is a project of life-experience, we are in continuously learning and adapting, linking us to services, to other families and finding solutions along the way.
Ana G. Valenzuela Zapata Ph D. I am a scientist, doctor in Biology, with recognized contributions in the botany of agaves and denominations of origin such as tequila and mezcal #agavecultura (agregar link que redirige a la pagina).My postdoctoral research activities have been at the University of Ghent and the University of Charite in Germany. I decided to continue my studies in Medicine Development Science at the Free University of Brussels to have better job opportunities in the industry, a situation that has been completely difficult. I have received national and international awards for the biological conservation of the Mexican plants to produce the most emblematic liquors of Mexico: tequila and mezcal. Author of five books, I'm still a consultant in the tequila and mezcal industries.  The obstacles to enter the academic world are greater than those of foreigners who arrive in Mexico and are well received in research institutions. My big experience is that migrating temporarily as a graduate student is completely different from living in Belgium, realizing that one must reinvent professionally, personally as well as forming a network of friends and political family. I have a8 years old Belgian Mexican son who loves Mexican music, tacos, charro custom, sciences and history.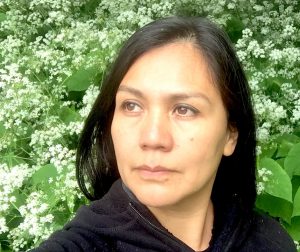 Thamara Cruz: Born in Mexico 1974. Founder of the nonprofit organization Development of Artisan Projects and Design DEPROART AC https://es-la.facebook.com/deproart/ , since 2010. Organization that works to develop and design interventions from gender perspective to strengthen women in agriculture and crafts activities. The aim is to support artisans to preserve their local identity and traditional knowledges. From this experience and with the perspective to accompaniment during the trainings and in the rural productivity develops a management of social projects. This methodology has been recognized by the international Latin American Awards Prize Verde as a development sustainable community.
I have also a professional background as textile and fashion designer, within I have participated in different Expos in a National and International context where I aboard subjects over Handcrafts and traditional design such as in Colloquiums, catwalks with my own creations and conferences: Global Fashion and Local Communities Congress: Collaboration in research where I talked about intellectual property and design. Not only to show and share a contemporary view about how women contribute in the social cohesion in the rural community life also on the economic participation permeated by other activities, hence the participation of actions focused on the empowerment of women as producers and also to performance of her own creations.